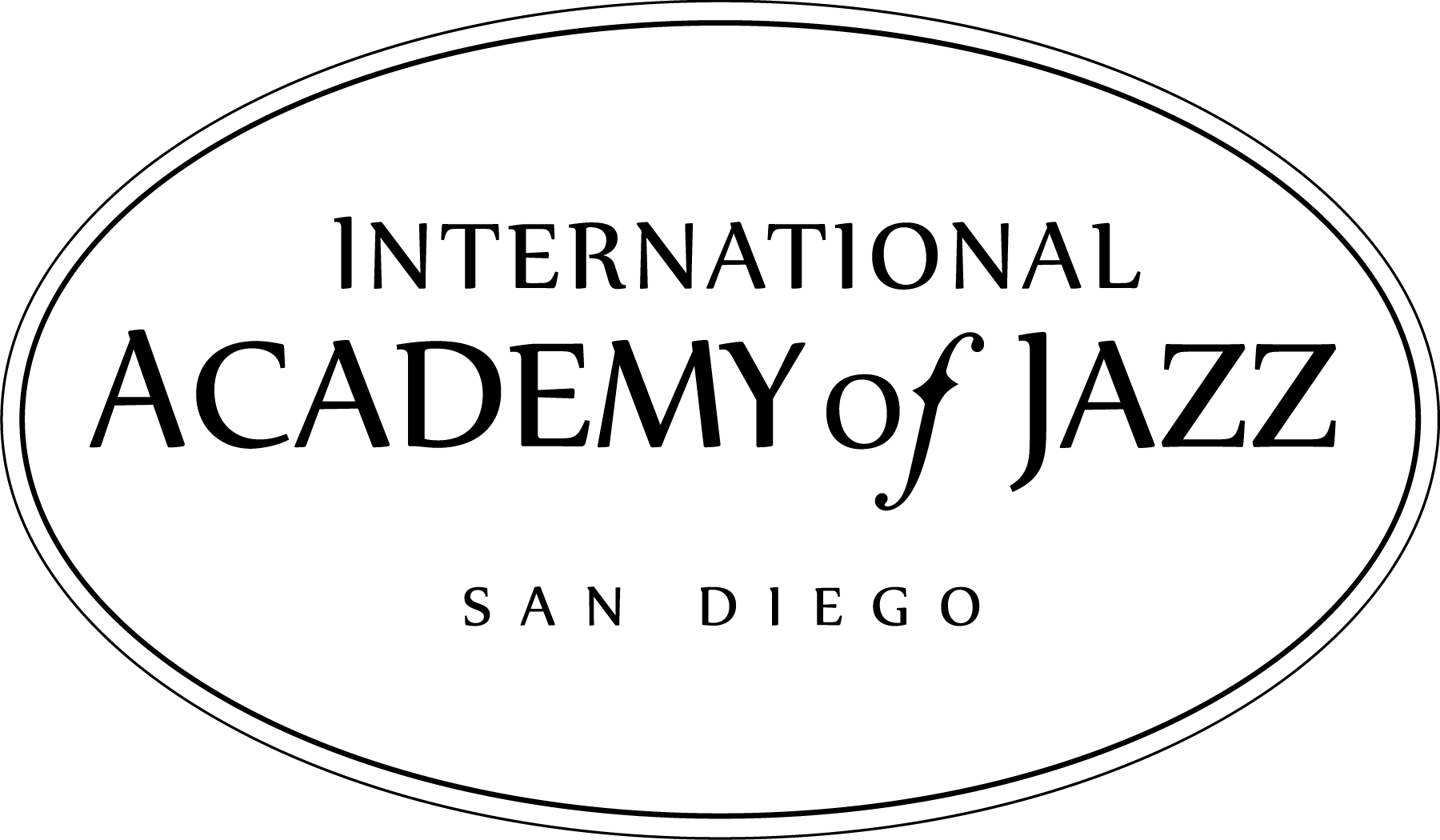 IAJSD is very pleased to welcome to our roster of instructors the following active, in-demand musicians who have numerous years of experience teaching and performing. In alphabetical order, enjoy their excerpted bios, and the links for additional information.
Lori Bell, flutist, is a longtime resident and innovative cultural presence in San Diego. Brooklyn Dreaming, her ninth solo album, earned four-star ratings from Jazz Journal, Jazz Times, LA Times and Downbeat, which chose it as one of their Top CDs of 2016. Brooklyn Dreaming was on Huffington Post's Best of 2016 list, and it earned Lori her third honor from the Global Music Awards for Outstanding Achievement for album and composition. In 2011, she received the competition's Award of Excellence for her depth of playing, composing and arranging for her debut solo album Lori Bell, and in 2014, the Gold Medal Award for "Une Chanson Pour Claude" from her album Night Soliloquy. She has performed at festivals and venues throughout the U.S., toured Asia, and performed in ensembles at DC's Kennedy Center, SOKA Performing Arts Center, UCLA's Wadsworth Theatre, and most recently, on a project of jazz arrangements and classical compositions for the LA Philharmonic Music Library. Lori is currently Instructor of Flute at SDSU and has privately taught hundreds of students in flute, piano, theory, composition and arranging. In 2017, she taught master classes at the New York Flute Club at Columbia Univ. and will conduct master classes at NY Mannes School of Music, a conservatory in The New School this fall. http://www.loribellflute.com/
Double bassist Gunnar Biggs has been a touchstone in the San Diego jazz scene for over thirty years. His tone is big and solid and his time-keeping is exceptional. Recently retired from San Diego State University after 25 years as Instructor of Double Bass and as Director of Jazz Ensembles at Palomar Community College, Gunnar continues to maintain a thriving private teaching practice.https://gunnarbiggs.com/
Performer, percussionist, composer, singer, and arranger Manny Cepeda has been making music all his life. His cousin Modesto Cepeda got Manny his first drum at age 5 and by the age of 7, Manny was performing professionally. Manny studied at Puerto Rico's Escuela Libre de Musica, the Pablo Casals Conservatory, won a scholarship to the Interlochen Music Camp in Michigan, and graduated from Illinois State Univ., Ellington Univ. (New Orleans) and La Verne Univ. (Italy). Manny has his own Salsa band in San Diego, composes his own music, and arranges Latin Jazz music for prominent San Diego, New York, and Puerto Rico musicians. Manny's first professional performance was as the drummer and timbale player in the highly acclaimed "Show de Vigoreaux" on San Juan's TV Channel 4 and then with famous bands such as Babo Jimenez, Richie Ray, Willie Colon, and others. Manny has performed at festivals and for dignitaries throughout South America, Africa and Europe.http://mannycepeda.com/about.html
Mario Jativa discovered his passion for music at ten years old, in the fifth grade. He played flute and then saxophone at Cerritos High School, where he was section leader for the marching and jazz band, voted Most Outstanding Musician, and won the Luis Armstrong Jazz award. Mario earned an A.A. degree from Fullerton College, where he played in the Big Band and Wind Ensemble. He won a scholarship for a European tour with the Big Band to perform as lead alto sax at the Montreux (Switzerland) and North Sea (Rotterdam) jazz festivals and at the Paris botanical gardens. He also won a scholarship to play lead alto saxophone for the UC Irvine Jazz Symphony. He attended Cal State Long Beach, studying with legendary saxophonist Leo Potts, and performing in the Studio I Jazz Band, and Saxophone and Wind Ensembles. Mario then joined Dave Wakeling and the English Beat, contributing to the band's resurgence, playing many top music festivals and venues in the U.S., Europe, and Canada. He has taught at schools in Anaheim Hills and Irvine, and was director for Lakeside Middle School, where he taught the entire music program of two bands, jazz band, two orchestras and a choir. http://www.mariojativa.com/about.html
Drummer Malachi Johnson is an upcoming San Diego musician who went to Mission Bay High and attends SDSU. He has appeared at the Namm Show, an internationally recognized musical and technological convention, and works (and plays) in numerous music genres, including jazz and funk.
Dr. John Reynolds is a highly sought after trumpeter, adept in performing many styles of music. He performs with his own groups, the John Reynolds Jazz Quintet and the Gaslamp Quarter Jazz Orchestra and has performed with jazz legends including John Clayton, Jeff Hamilton, Gerald Clayton, Rickey Woodard, Graham Dechter, Jackie Ryan, Bob Mintzer, Peter Erskine, Bobby Shew, Frank Mantooth, Gilbert Castellanos, Marshall Hawkins and many others. The SoCal Jazz Society recently recognized Dr. Reynolds as Jazz Educator of the Year, and SDSU's music faculty awarded him 2016 Outstanding Alumnus of the Year. John currently serves as adjunct Professor of Jazz Studies at Grossmont College, and is the Music Department Chair and Director of Jazz Studies at the San Diego School of Creative and Performing Arts, where his Jazz Ensemble recently ranked in the top 15 in the nation. The Ensemble was recently a finalist at the prestigious Essentially Ellington competition held at NYC's Lincoln Center. He holds a PhD in Musical Arts from USC and degrees from SDSU and Point Loma Nazarene Univ.http://johnreynoldsjazz.com/bio/
Richard Sellers has been playing drums professionally for more than 20 years, performing with groups and ensembles in styles such as straight-ahead jazz, avant-garde jazz, Brazilian, Latin, funk and hip-hop. A native of Valencia, CA, Richard trained with Stewart Fischer, Earl Palmer, and Joe Porcaro. He worked with bassist Rob Thorsen and vocalist Ruby Presnell in the band Ruby Blue, recording the album Revealed. He has shared the stage with musicians including Hubert Laws, Terell Stafford, Kamau Kenyatta, Mike Wofford, Bob Magnusson, Marshall Hawkins, Clare Fischer, Holly Hofmann, Gary Foster, and Andy Simpkins, and held down the beat for vocalists Kenny Rankin, Jimmy & Jeanie Cheatham, Kevin Mahogany, Eloise Laws, David Whitfield, and others. Richard has made appearances at the Namm Show and won the Southern California School Band & Orchestra Assn Award from Fullerton College, the Louis Armstrong Jazz award, and La Mirada Jazz award. Richard attended College of the Canyons and has been a private instructor for more than 20 years, most recently at Francis Parker, Canyon High School (Drum Line Instructor), and Hart High School. He now brings his uncanny talent with brushes, his undeniable energy, and his strict attention to dynamics and groove to IAJSD.http://www.richardsellersdrummer.com/about.html
Grammy Award winning trumpeter Curtis Taylor has a lyrical and melodic improvisational style displays a level of maturity far beyond his counterparts. His unique blend of soulfulness, harmonic sensibilities and rhythm melt together for an unforgettable sound that directly connects with the soul of the listener. According to Taylor, " When played honestly, music is the ultimate conveyer of truth and beauty." Taylor has performed and recorded with Patrice Rushen, Billy Childs, Gary Novak, Bob Sheppard, Ed Motta, Marvin "Smitty' Smith, Rodney Whitaker, Antonio Hart and great gospel luminaries Karen Clark-Sheard, Kierra Sheard and the Singletons. More extensively Taylor's stint with jazz pianist Cyrus Chestnut included a notable concert performance at Kennedy Center recorded for NPR's Jazzset, an appearance at the Spoleto Jazz Festival, and a week long engagement at Dizzy's Club in NYC. In addition, Taylor had the great opportunity to tour internationally with virtuosic saxophonist James Carter's Quintet, performing in: Germany, France, Italy, Spain, Sweden, Canada, and Austria. Rounding out the experience, was a week long stint at Yoshi's in California again with the James Carter Quintet. In more recent years, Taylor has had the wonderful opportunity to perform and record with rising Jazz star Gregory Porter. Taylor's trumpet can be heard on Gregory Porter's debut album Water and on his junior release (Blue Note records) Liquid Spirit. Both albums were nominated for Grammy Awards. Liquid Spirit won the Grammy in the Best Jazz Vocal Album category for 2013. https://www.curtistaylor.net/
Polish born bassist Evona Wascinski began her music education on the piano. In her early teens, she picked up the electric bass and guitar to pursue rock and pop genres, playing and touring with some of San Diego's best-noted pop artists. Then she discovered the double bass, falling deeply in love with its sound and resonance, and began formally studying at age 18. Evona earned a B.A. in Music from UCSD and studied with world-renowned double bassists and composers Bertram Turetzky and Mark Dresser. She is a long-standing member of the La Jolla Symphony Orchestra and has played with big bands, duos, and combos in genres including Jazz, Latin, Brazilian, Classical, and Acid Jazz.http://www.allisonadamstucker.com/bio_evona.htm