IAJSD is a nonprofit 501(c)(3) charity. We strive to provide a rich cultural environment in which people of all ages may learn and grow while honing their musical skills in jazz idioms. Join us and celebrate the magic at the International Academy of Jazz!
In IAJSD's heightened learning experience, students learn from professional, award-winning instructors while working together in small ensembles. Students obtain individual attention in group settings and prepare for real-world performances. Throughout the year, students participate in multiple concerts, sometimes with big-name performers, in front of live audiences of all sizes. IAJSD students have performed at outdoor plazas, children's hospital wards, small jazz clubs/restaurants, the Embarcadero, and a TED Talk at San Diego Symphony Hall. IAJSD offers a unique experience grounded in the storied history, wide-ranging experience, and ever-welcoming atmosphere of the San Diego musical community. We collaborate with partners who love to enrich our San Diego community with a unique musical experience while empowering people to become community leaders and find their groove.
We enjoy collaborating with partners who love to enrich our San Diego community with a unique musical experience while empowering people to become leaders and find their groove.
OUR PARTNERS

As a sponsor or partner, you will enjoy several cross-marketing opportunities, including exposure on our website, social media, and email marketing. We offer several levels of commitment and support participation. Donations can include earmarking funds for scholarships to sponsor underprivileged, talented young musicians or support for IAJSD to expand into regions beyond our San Diego base of operations.
Download our full SPONSORSHIP PACKAGE HERE.

Your donation provides children or adults with an amazing, unique experience that can be life changing. Music is a great way to connect with others, learn leadership skills, and shine as an individual. Learning alongside the talented professionals who teach at IAJSD is a great way to spend time outside of school or work!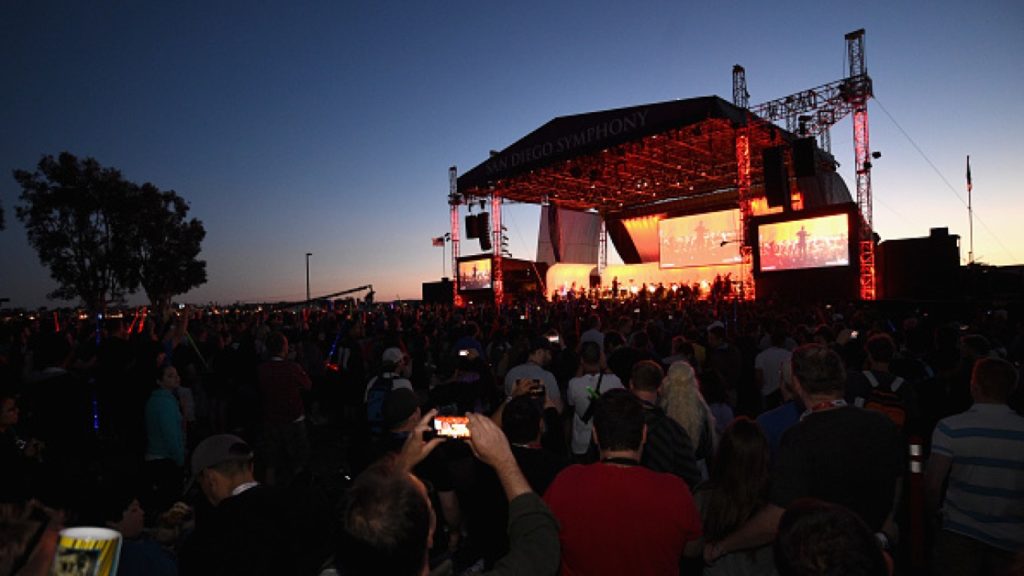 FAQs
What does IAJSD do?
We teach kids (10-18) or adults in small ensembles at the appropriate skill level on Saturday mornings at Grossmont Community College. Currently we are doing online classes due to the COVID-19 situation.
Does IAJSD teach private or group instrument lessons?
Our classes focus on group engagement and collaboration. If you need private lessons, please discuss this with our team for your best options.
Are there costs/fees to participate in the program?
Yes, we offer discounted rates for early bird enrollment in our annual program, which runs from September thru May. Individuals may also participate in just the Spring session, if they are active in their school band or club in the fall. We offer a few scholarships for talented but under-privileged individuals. Auditions are required.
How long does the program run?
In the fall, our sessions run 12-16 weeks, with a Holiday concert in mid-December. Our Spring session starts in early January and runs for approximately 4 months, culminating in our Spring concert. This summer, we will offer a short series, with online classes for people who wish to continue their learning experience. We hold 1.5-hour classes on Saturday mornings for each learning level.
Where are the sessions held?
They are held at Grossmont College, 8800 Grossmont College Dr., El Cajon, CA 92020 or through Zoom online classes.
Do you accept beginners?
We encourage participants to have some basic knowledge of their instrument before joining IAJSD, or to have private lessons in conjunction with their IAJSD work. We require auditions to place a participant in a group appropriate to their skill level.
Are there performances?
As part of the annual program, we guarantee at least two performances and an end-of-session concert. Other opportunities may arise, and selected groups may have the opportunity to perform on those occasions.
How long has IAJSD been in business?
We founded the IAJSD in 2014. You can read more on our ABOUT page.
SUPPORT US TODAY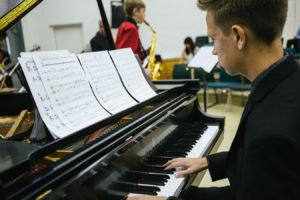 IAJSD is a nonprofit 501(c)(3) charity. Most donations are tax deductible. If your employer offers matching funds you can double your impact to IAJSD.
For tax purposes and to obtain employee matching funds use 501(c)(3) Tax ID: 46-4534854
You may donate through the PayPal form provided below or send a check payable to "International Academy of Jazz" and mail to:
International Academy of Jazz
P.O. Box 153163
San Diego, CA 92195
One-Time Donation
Click the Donate button to make a one-time donation online.
Recurring Donations
Fill out the form below and then click the Donate button
to make recurring donations.
We welcome your support as a volunteer. Please email info@iajsd.org and let us know you're ready to serve!
Thank you so much! It is your generosity that enriches
and changes these young musicians' lives.
OTHER WAYS TO SUPPORT US

Join/Like Our Facebook Group | Register for Classes | Join our email list
Contact us to discuss all the options at 619-977-7453 | guy.gonzales@iajsd.org